ONCOLOGY AT THE SAINT-AUGUSTIN CLINIC IN TUNISIA
Cancerology is one of the most sought-after medical specialties for patients seeking treatment in Tunisia.
The purpose of medical evacuation to Tunisia is often not only to diagnose the disease, but also to initiate chemotherapy or radiotherapy, either conventional or using a nuclear accelerator.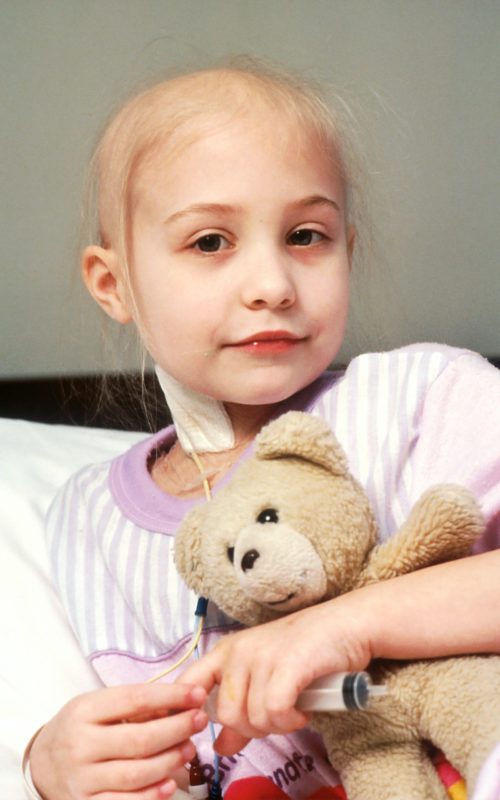 CLINIQUE SAINT AUGUSTIN
Oncology Oncology: diagnosis
There are two possible scenarios:
- The diagnosis has already been made:
In this case, it will be necessary to confirm it, to carry out an extension assessment in search of metastases and to set up a therapeutic protocol.
Depending on the type of cancer, we will use surgery, radiotherapy or chemotherapy alone or in combination.
- The diagnosis is not known:
In this case, our oncologists will carry out, after a thorough clinical examination, all biological and radiological investigations in order to diagnose the type of cancer, its degree of evolution and possible secondary localisations.
These investigations will include mammography, X-rays with opacification of the digestive tract, CT and MRI mainly.
The pet scan will reveal any metastases or recurrences of the cancer.
CLINIQUE SAINT AUGUSTIN
CANCER CARE IN TUNISIA: THE STEPS TO TAKE
You wish to come to our clinic in Tunisia for the treatment of a cancer: here are the different steps to follow to benefit from a care within the cancer unit of the Saint-Augustin clinic.
STEP ONE:
We will ask you to send us an email or whatsapp:
- Recent medical documents in your possession: prescriptions or list of medications, X-rays, CT scans, MRIs, blood test results, etc.
- A letter from your doctor, if any.
SECOND STEP:
Other complementary examinations (biopsy, anatomopathological review, mammography, CT scan, PET scan, MRI, oncogenetic consultation, oncogeriatric evaluation) may be requested depending on the clinical presentation, to confirm or support the oncological diagnosis.
These examinations can be coordinated with the doctor in the country of residence or organised within the clinic according to a schedule that you will be given in advance.
Once all the medical documents have been collected, your medical file will be discussed in a multidisciplinary consultation meeting (RCP) which includes: oncologists, organ specialists from the clinic, onco-haematologists, surgeons, medical imaging specialists from the clinic and radiotherapists established in the clinics of Greater Tunis.
At the end of this meeting, a personalised care programme will be established and communicated to you. This programme will specify the treatment(s) (chemotherapy, radiotherapy, immunotherapy, surgery) to be carried out, their duration, the place and the foreseeable dates on which they are to take place. It will be adapted or interrupted according to the patient's reaction to the treatments or their effectiveness, and the evolution of the disease.
THIRD STEP: 
Once your care has been organised by the clinic, you will have an initial appointment with a referral doctor specialising in the treatment of your pathology who will carry out the initial medical consultation with the handing over of your personalised care programme, as well as your follow-up during all the stages of your course. Depending on your pathology, you may see doctors from other specialties, but always in coordination with your referring doctor.
At the end of your stay at the clinic, you will receive a full medical report and a follow-up monitoring programme that may be arranged in your country of residence.

OUR ONCOLOGISTS IN TUNISIA: THE POLE
The Saint-Augustin clinic is a reference in the field of cancerology in Tunisia.
Our main objective of oncological care within the Saint Augustin Clinic is structured around a cancerology pole whose guiding thread is constituted by the following stages:
- Consultation related to the medical announcement
- Multidisciplinary Consultation Meetings (MCM)
- Innovative treatments: chemotherapy, biotherapies and targeted therapies
- Care during all phases of the oncology patient journey and comfort care.
The oncology department includes many specialised professionals. One of the particularities of our establishment is that we have a large number of doctors and surgeons specialised in the various cancer diseases. This specialisation is a guarantee of the quality of care. This medical body can rely on a state-of-the-art technical platform which is essential for all phases of cancer follow-up: extension assessment, lesion assessment and evaluation.
Our Franco-Tunisian trained oncologists are internationally recognised for their competence and expertise in oncology.
They work as a team and study all cases together in order to establish the right treatment strategy for each patient.
Finally, our establishment trains the nursing staff to accompany you throughout your care, to complete your information and to reassure you.
MAIN TYPES OF CANCER TREATED IN OUR CLINIC
In women, the most common cancers are breast and uterine.
In men, these are lung, larynx, prostate and bladder cancers.
In both sexes, colorectal cancer and haematological cancers: lymphomas and leukaemias.
Here is a list of the main cancers we treat:
The Saint-Augustin Clinic treats patients with :
Digestive cancer (colorectal, pancreas, liver, stomach, oesophagus, bile ducts...)
Gynaecological cancer (ovary, cervix, endometrium...)
Haematological cancer (leukaemia, lymphoma, etc.)
Neuroendocrine tumour
ENT / Head and neck cancer (oral cavity, pharynx, larynx, salivary glands...)
Skin cancer (melanoma, squamous cell carcinoma...)
Lung cancer
Prostate cancer
Kidney cancer
Testicular cancer
Bladder cancer
Each type of cancer will have a specific treatment protocol.
CARCINOLOGY OR CANCER SURGERY
It is generally indicated for digestive, gynaecological, breast and urological cancers.
The Tunisian carcinologists, of international reputation, take care of all types of cancer, whether digestive, gynaecological, urological or others.
In some cases, surgery will be combined with chemotherapy, radiotherapy or hormone therapy, as in prostate cancer for example.
CHEMOTHERAPY AT THE SAINT-AUGUSTIN CLINIC IN TUNISIA
Once the diagnosis has been confirmed by our doctors, a chemotherapy protocol will be prescribed.
The patient will then have the choice to follow it in our clinic or to go back to his country under the responsibility of his doctor.
In this case, contact will be maintained and a possible control visit will be scheduled.
Chemotherapy is indicated in particular for lymphoma and leukaemia or in combination with surgery for other types of cancer.
RADIOTHERAPY IN TUNISIA
Our country is a prime destination for cancer treatment by radiotherapy.
For certain cancerous diseases, the indication for radiotherapy will be given by the oncologist, alone or in combination with surgery.
This may be standard radiotherapy or linear accelerator treatment.
If you wish to have information concerning other disciplines, you can consult the page of the Saint-Augustin clinic in Tunisia.